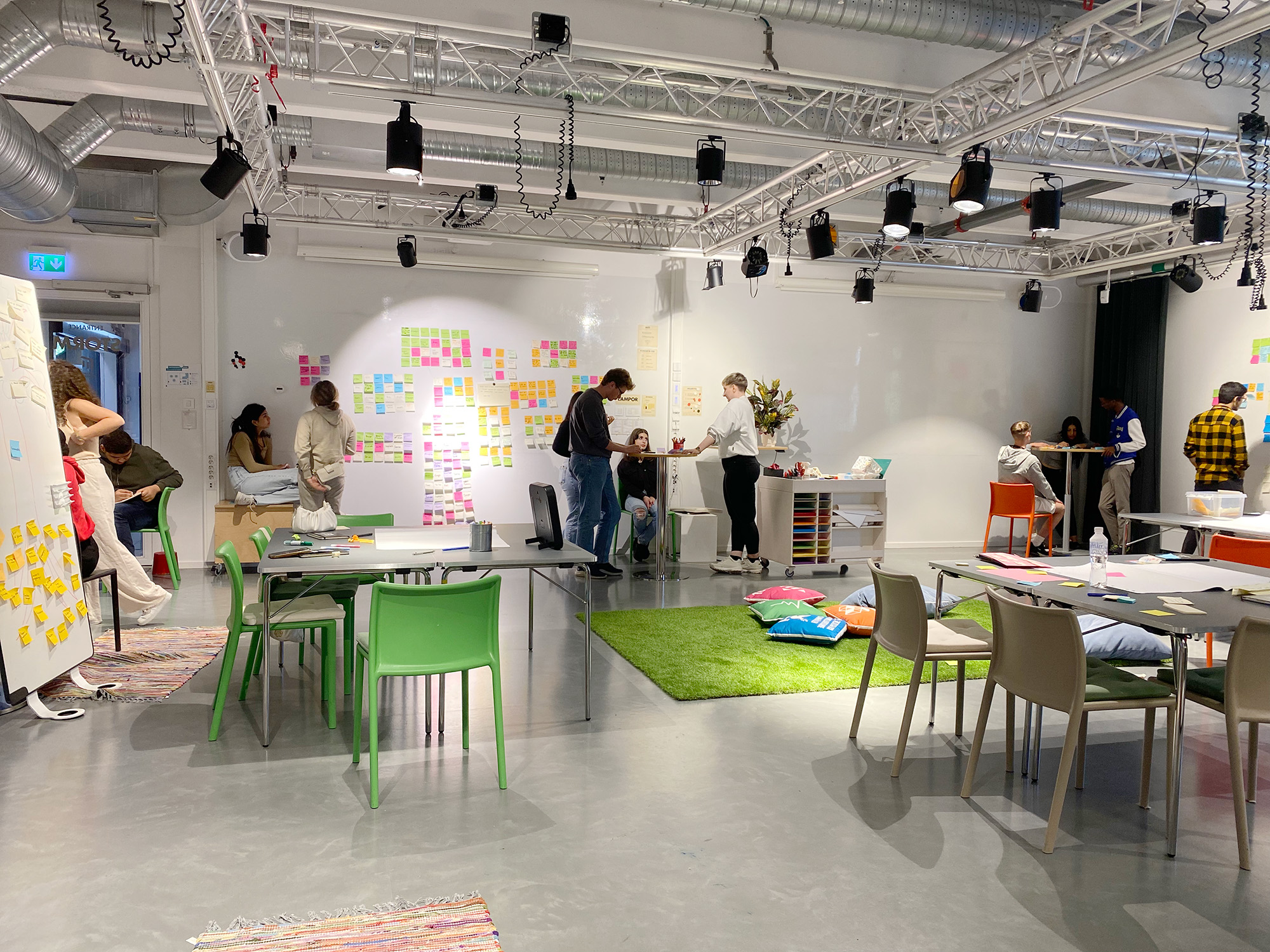 Book Storm
Storm's spaces are used to promote collaboration, idea development and utilization at Malmö University. Our spaces are booked free of charge by university staff and students and are ideal for workshops, idea development, collaboration, and public events.
Check the availability of our spaces
Before sending your booking request, please check the availability of our spaces in the calendars below. Please note that time may be needed to set up both before and after a booking and that this should be included in the booking.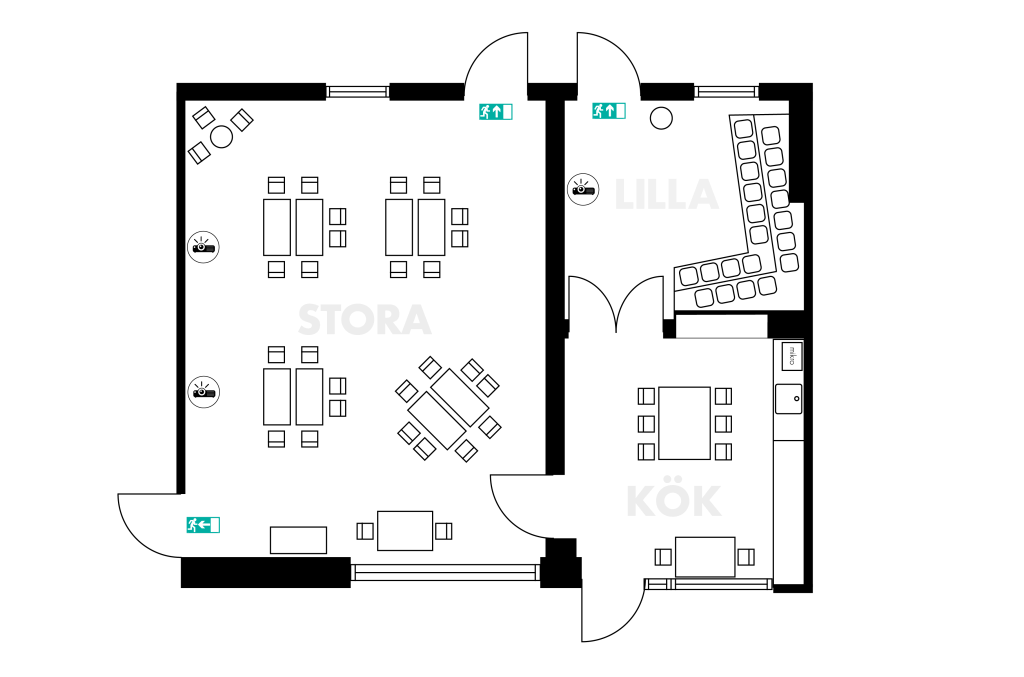 Storm's spaces
Storm consists of two bookable rooms: Stora Storm and Lilla Storm, plus a kitchen. Stora Storm can accommodate around 50 people and is a flexible space for more significant events. Lilla Storm can accommodate about 25 people and is ideal for more intimate events. In the kitchen, you can mingle, engage in spontaneous conversation, or sit down to work for a while.
Stora Storm
Stora Storm is a flexible environment perfect for workshops, networking meetings or conferences.
In Stora Storm you will find:
12 tables that are easy to move and fold
64 chairs in different colours
Three large walls with floor-to-ceiling magnetic whiteboards
Two projectors for parallel and double projection
Workshop materials (post-its, paper, markers, glue, tape, scissors, etc.)
Blackout curtains
Smartboard furniture on wheels
Videoconferencing equipment adapted for hybrid meetings
Lilla Storm
The room features a site-built staircase on different levels with wide steps and cushions that invite a relaxed and informal dynamic setting – perfect for presentations, creative meetings and film screenings.
Lilla Storm is equipped with:
Projector
Video conferencing equipment adapted for hybrid meetings
Workshop materials (post-its, paper, markers, glue, tape, scissors, etc.)
The kitchen
The kitchen is not bookable but can be used in agreement with others when you have booked one of the other rooms.
The kitchen is equipped with:
Large height-adjustable table with 10 high stools.
Plates and cutlery for 15 people
40 drinking glasses
50 coffee mugs
Serving dishes, bowls, and carafes
Refrigerator
Dishwasher
Microwave
Coffee maker