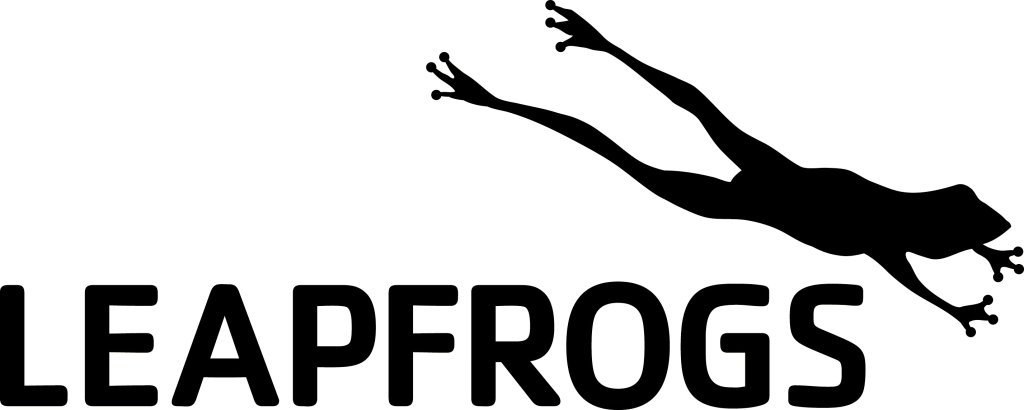 Do you have an idea that you think could benefit society? Would you like to work full-time during the summer to explore its potential? Or are you already well on your way with your idea but need more time and money to develop it? We can help!
Key dates 2023-2024*
Application period: Dec 2023 – Feb 2024
Jury decision: March 2024
Kick-off: May 2024
Start date of the project period: 1 June 2024
End date of the project period: 31 August 2024
*The exact dates will be updated shortly.
"Leapfrogs is a sense of security. It is like you are walking on a line and you know there is a safety net that is going to catch you if you fall. You are more confident in walking knowing that".
– Vaishnavi Srinivasan, former recipient of the Leapfrog Scholarship
About Leapfrogs
Leapfrogs is a scholarship of 33 000 SEK that gives you the opportunity to test your idea! The scholarship is available for students to work full-time on their idea during the summer, June-August. In addition to the financial support, Leapfrogs recipients are also offered coaching, business development workshops, and a valuable network of other students.
The Leapfrog scholarship is awarded as part of the work to inspire and promote the development of creativity, innovation, and entrepreneurship for social development at Malmö University. The idea behind Leapfrogs is to give students the opportunity to test ideas without preconditions. During the summer you can, for example, research target groups, design prototypes and interview prospective customers. Malmö University gives you the tools to succeed!
This is how it works
Leapfrogs is awarded as a scholarship of SEK 33 000, divided into two payments over three months. The grant aims to enable you as a student to work full-time on the development of your idea and can thus be used for idea development and/or living expenses during the project period.
The project starts with a kick-off for all scholarship recipients in May. During the time of the Leapfrog project, four workshops will be organised with the aim of offering tools and methods that may be necessary for the work process. It is also an opportunity for you to meet and interact with other scholarship recipients.
Leapfrogs is a joint initiative between Malmö University, Lund University, Kristianstad University and Blekinge Institute of Technology. Each university is responsible for the Leapfrogs scholarships awarded to students at their universities, and differences in support and offers may therefore occur.
Application process
Download and read the documents below before you start writing your application. If your project meets our application criteria and you accept the commitments made, you can submit an application.
If you are a group of applicants with a joint project, you need to submit one application per person. The Leapfrog grant is awarded to an individual and the jury will therefore only assess applications with one sender. Malmö University wishes to support as many projects as possible. Therefore, as a rule, only one cheque will be awarded per project; in exceptional cases, the jury may allow us to award two cheques per project.
To apply for the scholarship, you must have taken at least one credit at Malmö University, Lund University, Kristianstad University or Blekinge Institute of Technology during the past year.
Extra support from Malmö University
In addition to the joint activities for all four universities, Malmö University offers extra support and coaching in connection with the application and during the project period. For those studying at Malmö University, this includes an offer of a workplace at an incubator during the summer, a start-up breakfast with all scholarship recipients from Malmö University and coaching during the project period from Drivhuset Malmö and MaU Innovation. At the end of the project period, we also organise an activity for Malmö University scholarship recipients where we reflect on the work done during the summer, share successes and setbacks and discuss the next steps for the projects.
Malmö University also offers coaching to those who apply but are not awarded the scholarship.