As a teacher, you can collaborate with MaU Innovation in activities aimed at increasing students' skills and interest in innovation and entrepreneurship. You can book inspirational lectures, facilitation of workshops, and much more. The aim is to equip students with the power to act and a solution-oriented approach to the realization of their own ideas and their encounters with working life.
Lectures
Below are examples of some of the lectures we offer. All our lectures are continuously adapted and tailored to the focus and aims of the course.
Ideation
Entrepreneurship
Needs analysis
Presentation and pitching techniques
Innovation methods
Intellectual property rights
Pretotyping
Workshops
You can book our staff to plan and/or facilitate a workshop in your course. Below are examples of some of our pre-packaged workshops.
Design Thinking
Ideation
Business Modell Canvas
Creativity
Value Creation Forum
NABC
Stormathon Intern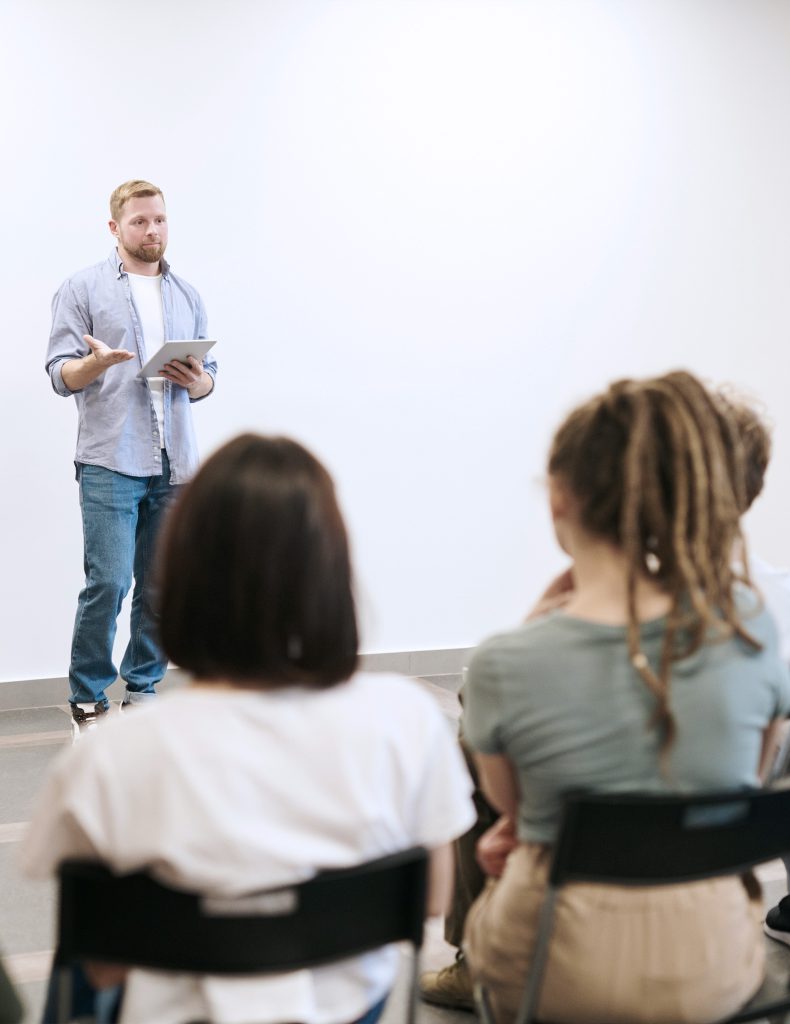 Jury och feedback
Would you like support in teaching elements related to students' presentations of projects linked to problem solving, entrepreneurship and/or innovation? We can assist in the development of presentation and/or pitching sessions, sit on a jury or provide feedback on presentation techniques, innovation levels, problem-solving skills and more.
Our staff are trained to give constructive feedback in a value-creating way. By inviting a person with no previous insight into the projects to be presented, you increase students' awareness of the importance of being clear and educational in their presentations.

Planning and concept development methods
At MaU Innovation we work to promote a creative and effective study environment at Malmö University. By offering method support in areas such as planning and concept development, the ambition is that as many people as possible at the university will feel that they are given space and support in developing their problem-solving skills. The goal is an innovation-friendly working environment that is enriching for the individual, the university and for the environment.
Get help with external contacts
Our staff have a wide external network with links to innovation and entrepreneurship. As a teacher, you can get help with business connections and finding inspirational speakers for different teaching sessions.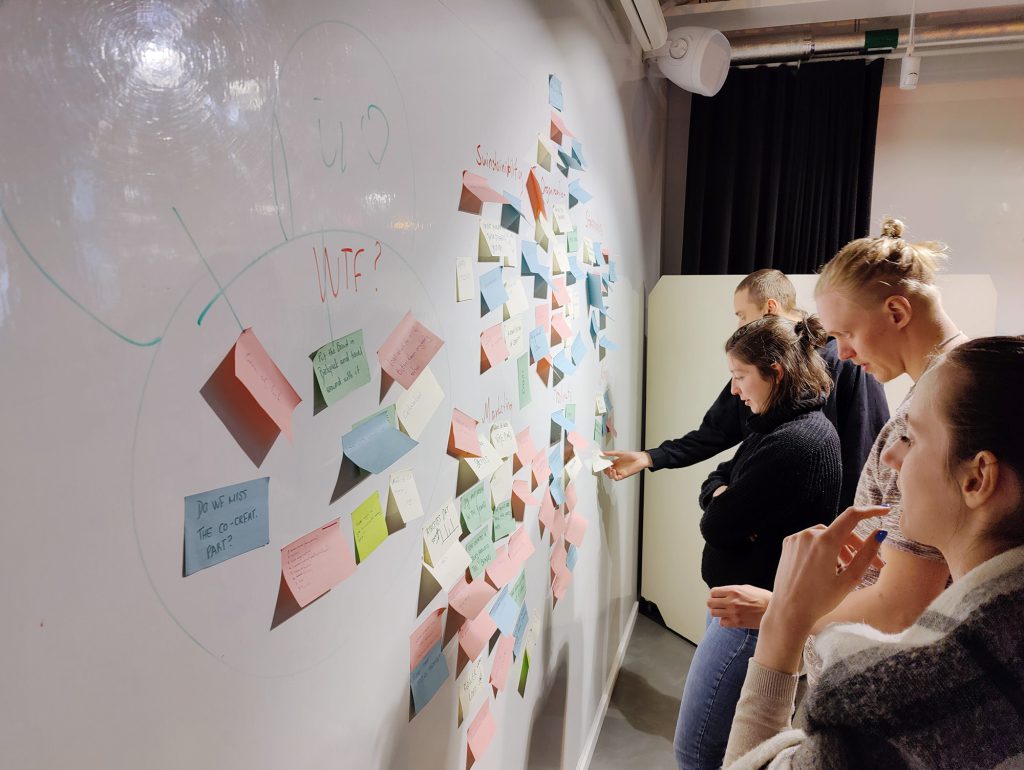 Stormathon Intern
An innovation development workshop that gives students the opportunity to develop skills in creativity, problem solving and entrepreneurship.
Stormathon Intern aims to prepare students for their future careers and to train them to identify and find innovative solutions to societal challenges related to their future roles in the world of work.
The approach is based on a case methodology where students are offered a challenge from an external client linked to their future working life. The challenge is presented at the beginning of the day and at the end of the day the students pitch their solutions to the client and a jury.
Stormathon Intern takes place at Storm, is free of charge and we take care of the planning and implementation – tailored to your needs and wishes.
Do you teach at Malmö University and are interested in booking a workshop for your students?