COWORKING AT STORM
Move your workplace to Storm for a day! It is an opportunity to meet new colleagues and strengthen the collegial community across departmental boundaries.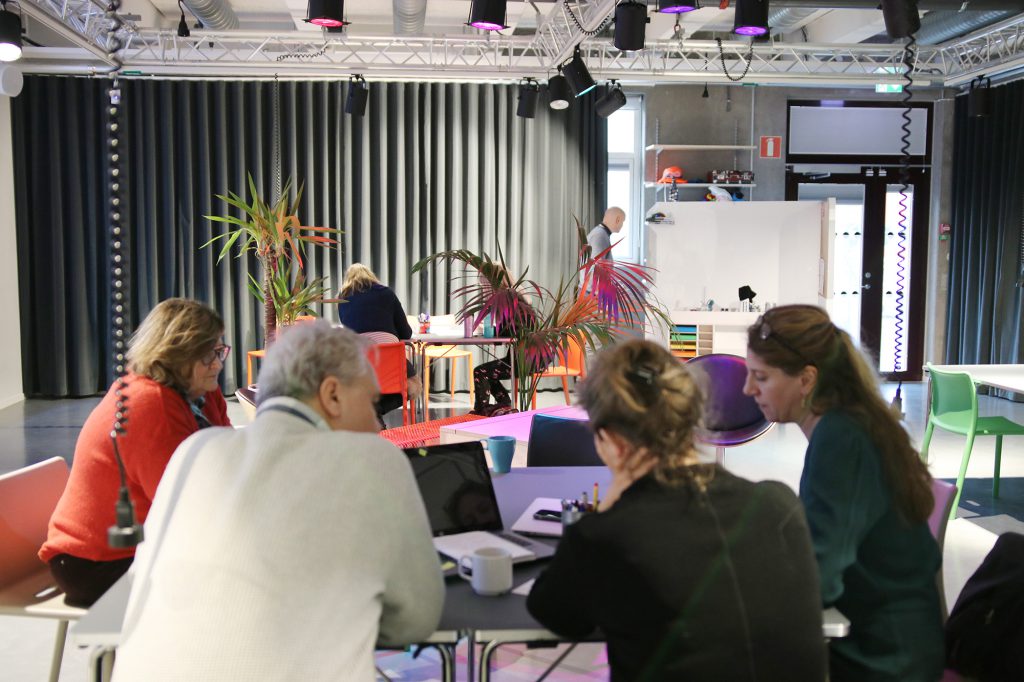 What is Hoffice?
Hoffice is an idea born out of freelancers' need for a workplace to go to. At Storm, we appreciate the concept of working together, but without disruptions. Hence, we developed our own variation, tailored for all of us who work and study at Malmö University.
The Hofficeday draws inspiration from the Pomodoro technique and offers an enjoyable and distinctive workday, featuring focused work sessions combined with collective break activities. The core principle of the workday is 45 minutes of work followed by a 15-minute break. Before each work session, you set a goal for what you want to accomplish and work with minimal distractions towards that goal.
Breaks are vital for maintaining concentration throughout the day. To disconnect from work and recharge with fresh energy, each break begins with a 5-minute collective activity.
Paus activities
By alternating work sessions with breaks, productivity and creativity are enhanced, while also addressing our other human needs. During Hoffice, each break lasts for 15 minutes. The first 5 minutes focus on disconnecting from work and tending to the body and soul. This is achieved through activities like brief stretching, relaxation exercises, light workouts, or other enjoyable activities. The remaining 10 minutes are then dedicated to conversing with colleagues or stepping outside to take a breath of fresh air.
If you're interested in what type of breaks we typically incorporate or are seeking inspiration for your own breaks, we have compiled our favourites on YouTube.
Operational planning or writing applications using the Hoffice methodology
---
Start from the principle of 45 minutes of work and 15 minutes of a break but set common milestones for the work sessions. During the day, you can mix workshops with silent working sessions. For example, you could spend the two first sessions
agreeing on what needs to be done and who is responsible for what and then work independently in silence. End the Hoffice Day with a session where you check in and plan your future work.