COWORKING AT STORM
Move your workplace to Storm for a day! This autumn, Hoffice will be arranged once a month – an opportunity to meet new colleagues and strengthen the collegial community across departmental boundaries.
Next Hoffice is coming up on 28 March
More dates for Hoffice in spring 2023:
21 February, 28 March, 24 April and 25 May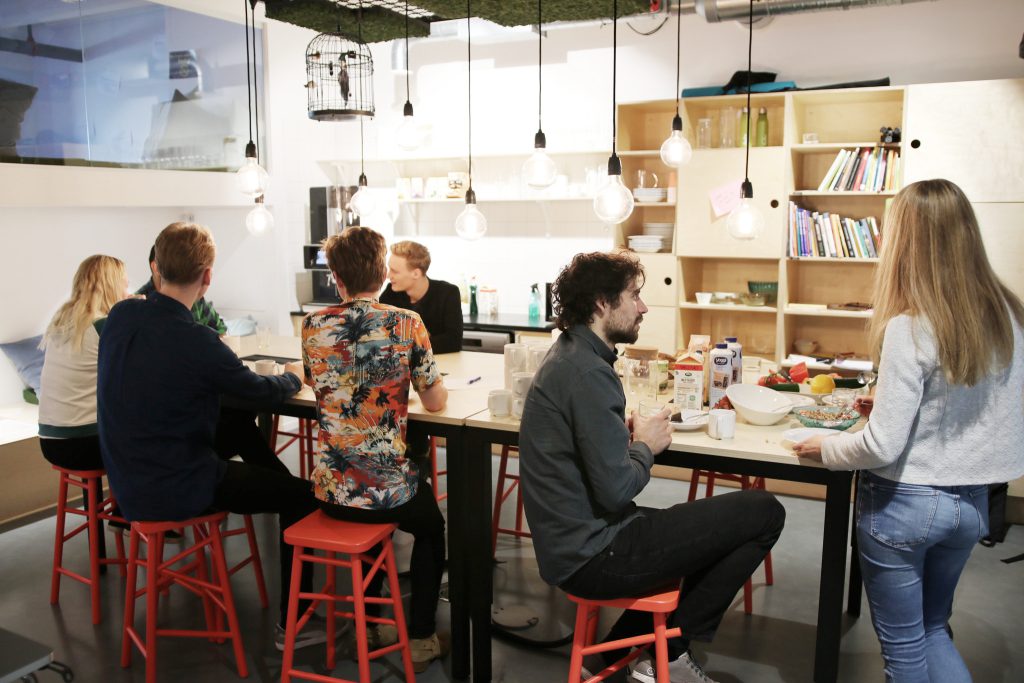 What is Hoffice?
Hoffice is an idea that was born out of the need for freelancers to have a place to go to work. At Storm, we like the idea of working together, but without distractions. Therefore, we developed our own version, adapted for all of us who work and study at Malmö University.
The basic principle of the working day is 45 minutes of work, followed by a 15-minute break. You don't disturb the others in the room during your work session. Phone calls are taken outside, and if you need to ask something, you send an email or wait for the break. The breaks are important to maintain concentration throughout the day. To disconnect from work and recharge your batteries, each Hoffice break starts with a 5-minute group break activity.
Operational planning or writing applications using the Hoffice methodology
---
Start from the principle of 45 minutes of work and 15 minutes of a break but set common milestones for the work sessions. During the day, you can mix workshops with silent working sessions. For example, you could spend the two first sessions
agreeing on what needs to be done and who is responsible for what and then work independently in silence. End the Hoffice Day with a session where you check in and plan your future work.